CEREC Same Day Crowns

Charlotte, NC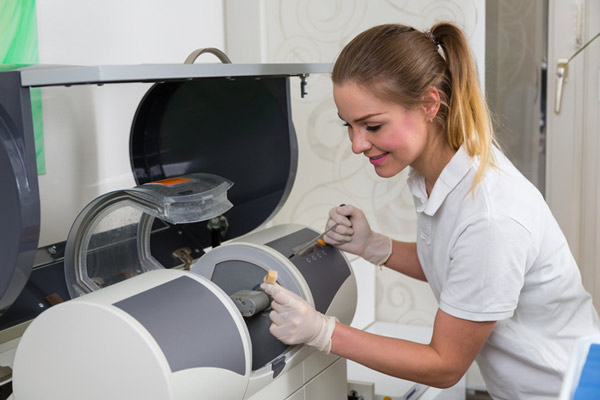 If you end up chipping your tooth and you are crunched for time, what do you do? While panicking and being embarrassed is natural, you need to come down and pay us a visit at Myers Park Dental Partners so we can assist you with CEREC dental crowns, something that can help solve your problem instantly.


Same Day Crowns

CEREC crowns are also known as same day crowns. These crowns can be fitted into your mouth in just a single sitting. It is quick, efficient, and highly beneficial. It comes in really handy when you are in need of a quick solution and you have absolutely no time to spare. After all it would be embarrassing for you to go with only half a tooth to work or on a date.


Simple Tooth Restoration

CEREC crowns are non-invasive and it won't hurt you to get these crowns fitted into your mouth. It's a simple procedure that does not take very long, but you don't have to worry about it not being permanent. These crowns can last just as long as traditional dental crowns.


Preserve More Of Your Natural Tooth

One of the major benefits of using dental crowns to repair your broken tooth is that it helps to preserve most of your natural tooth. This keeps your roots strong and preserves the integrity of all the remaining teeth as well. Compromising the root of a tooth means compromising the adjacent teeth as well. Dental crowns do not do this and this is one of the major benefits of opting in for this procedure.


No Need For Temporary Dental Crowns

When you choose CEREC crowns you don't have to visit our office multiple times. One sitting is all it takes for us to get your crown fitted perfectly into your mouth. There is no need for uncomfortable fittings with temporary crowns that could break on the first day itself.


No Need For Messy Mold Impressions

Traditional dental crowns usually need a custom mold and that involves putting in a messy filling to get your teeth impression. It often leaves a bad taste in the mouth and this may put you off for the rest of the day. When you choose CEREC crowns this is one less thing you need to worry about.


Strong

CEREC crowns are really strong and you will be able to enjoy all your favorite foods without the fear of the crown coming off. This makes it really easy for you to live a full life without compromising on your food choices because of a dental procedure.


Feels Like The Real Deal

One of the best things about getting a CEREC dental crown is that it feels like your natural tooth. A few days after getting the crown fitted, you will forget you even have a crown in your mouth and the crown will begin to feel like a part of your natural set of teeth. This makes it a lot easier for you to adjust with the crown.

With so many benefits on offer there is no reason for you to delay getting your CEREC dental crown fitted today. Give Myers Park Dental Partners a call at (704) 332-2532 so we can figure out the best solution for your oral situation.