Chipped Teeth

Charlotte, NC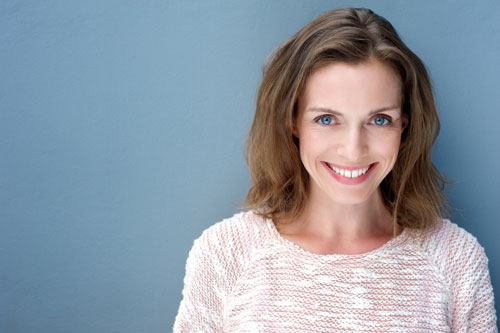 If you have a chipped or cracked tooth, dental bonding might be the right solution for you. Dental bonding is one of the easiest dental procedures available. With dental bonding, a dental composite, which is mainly plastic or resin, is used as a filling and is bonded to your teeth. This corrects minor imperfections.

Dental bonding is used for filling a decayed tooth, repairing cracked or chipped teeth, improving discoloration, and filling in spaces between the teeth. This is much more visually appealing than traditional silver tooth fillings. The bonded material filling can also be color-matched to your tooth, which makes it virtually invisible. Furthermore, Myers Park Dental Partners can help correct crooked teeth without the time and expense of braces. Our highly trained professionals will simply go over your existing teeth with the bonding material, then shape and contour the material to create the desired effect.


Where is Teeth Bonding Applicable?

Teeth bonding is applicable to repair teeth that are decayed, chipped, cracked, or to cover and protect a portion of the tooth's root that became exposed from gum recession. Cosmetically, these bonding materials can be "painted" or "sculpted" onto the teeth to improve the appearance and strengthen the entire tooth by reinforcing the remaining teeth, i.e., closing spaces between the teeth.


Bonding Preservation

After having a bonding procedure, patients must follow a few special instructions when they go home. For one, because dental bonding is susceptible to staining, consumption of red wine, tea, coffee, and soda needs to be eliminated completely, or at least reduced. In addition, you will need to stop smoking, which can not only stain teeth, but cause gum disease and oral cancer. Also, dental bonding is more likely to chip than other dental procedures, so in order to prevent chipping, a patient needs to avoid chewing on hard objects and biting their nails.

All in all, if you only have a minor cosmetic dentistry problem, such as a discolored tooth, a cracked tooth, or a gap between your teeth, then bonding may be the right procedure for you. Come see our team so that you can have that sparkling white smile you've always dreamed of!


Teeth Bonding Procedure

The dental bonding procedure is relatively quick, depending on the extent of the problem. Local anesthesia will not be used unless the filling of a decayed tooth is needed. First, our professionals will assess your problem and prepare the resin filling for your tooth. They will match the composite material's color to the share of your teeth to make it look like your original tooth. The tooth's surface is etched and adhesive is applied to make the bonding material stick to the tooth. After proper color-matching and preparation of the tooth for bonding, the resin is placed, hardened by a special light, shaped, and polished. The whole process usually lasts 30-60 minutes for each individual tooth. After the procedure the patient is good to go and can even go straight back to work.

Care and maintenance for teeth bonding does not have any required special care. Your dental fillings can last three to 10 years if you practice good oral hygiene, brush and floss twice daily, and get routine professional checkups including preventive cleanings from our professionals. Call Myers Park Dental Partners at (704) 332-2532 today for additional information regarding our dental bonding services.