Clear Aligners

Charlotte, NC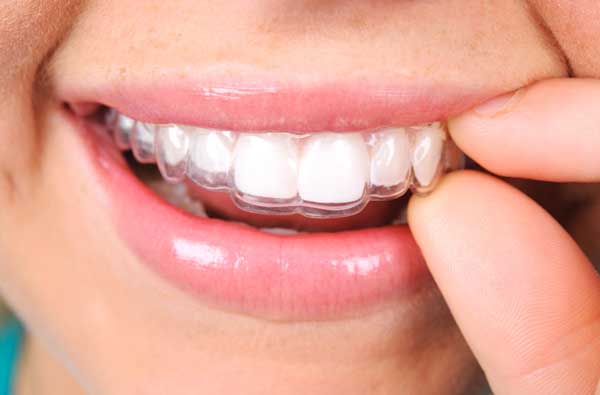 When it comes to aligning your teeth, there are multiple solutions available today. However, if you are planning on choosing something that will not affect the quality of your life then clear aligners are the best option to choose from. In case you have no clue about what clear aligners are all about, or how they function then you should visit our office at Myers Park Dental Partners to check out this piece of dental wonder and see how you can benefit from it.


Easy To Clean

As compared to traditional braces and aligners, cleaning clear aligners is a lot easier. It is also easy to clean your teeth since these are removable. This results in less bacteria and infections and it does not stain your teeth.


No Changes In Food Habits

Since clear aligners are removable, you can take them off while you eat. This makes it easy for you to enjoy your favorite food without having to worry about an alien object in your mouth. One of the worst things about having braces is to have to worry about what you can and cannot eat and then spending a lot of time getting what you have eaten out of your braces.


Aesthetic Appeal

While some people confidently smile even while wearing braces, there are others who are conscious about their appearance. If you are one of them, then instead of working with traditional braces, clear aligners are a better option. They are non-invasive and do not affect the aesthetic appeal of your teeth. You will be able to smile confidently without any metal showing. This makes it easy for you to wear them long term even if you've decided to get them at a later stage in life. After all, the last thing you want is to walk into your workplace with traditional braces fitted. If you are the boss, not a lot of people will take you seriously with those metal braces on.


Safe For People For All Ages

Clear aligners do not require any invasive procedures to be carried out before wearing them and this makes it easy for you to just slip them on without any pain or discomfort. It's very easy to wear clear aligners and take them off and this also makes it convenient for you to clean them from time to time.


Fixes Dental Issues

One of the best things about clear aligners is that they manage to fix your dental issues and help align your teeth properly. While braces are traditionally suggested for kids, clear aligners work just as well for adolescents and adults too. If you didn't get to rectify your teeth as a kid, clear aligners could still give you some hope. Since clear aligners are removable, you are able to clean your teeth and gums properly. This means that you will manage to maintain a good level of oral hygiene, unlike traditional braces which get in the way while brushing and you could end up missing a blind spot. This could result in tooth decays and cavities while the braces are still on.

Still curious about clear aligners?


Don't worry about major dental issues. Learn more about clear aligners and how you can benefit from them. Give Myers Park Dental Partners a call at (704) 332-2532 and let us show you how you could benefit from clear aligners.