Cracked Tooth

Charlotte, NC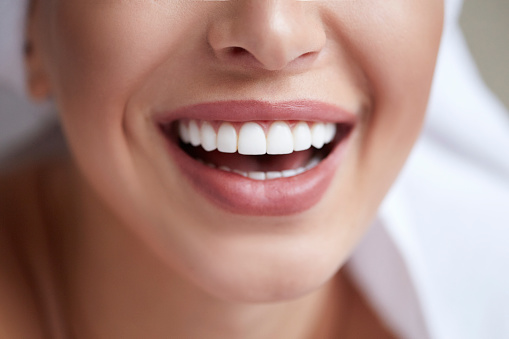 A broken, cracked, or damaged tooth can be extremely painful and can prevent you from doing simple daily tasks, like talking properly and chewing food. Dental crowns are often required for people who have broken or cracked teeth or when a tooth structure has been compromised. When our dentist recommends dental crowns, it is important that you know everything there is to know about them before you commit.

Dental crowns are what our professionals at Myers Park Dental Partners use to help protect weak teeth, preventing them from breaking and further disrupting the mouth. They are used for restoring an already broken or cracked tooth or one that is excessively worn. Crowns can also be used to keep a dental bridge in place or cover discolored teeth or implants. These tooth-shaped caps are like putting a hard hat over your tooth to help refurbish its size, shape, color, or strength. They are cemented in place and should completely cover the portion of the tooth above the gumline.


Why Crowns?

There are several reasons our professionals will recommend this type of treatment. Dental crowns protect weak teeth from decay or breakage, hold together cracked teeth, restore the appearance of broken or worn teeth, cover and support teeth with large fillings (especially when there are not many teeth remaining), support dental bridges, restore misshaped or discolored teeth, and may also cover an implant.


Who Needs Them?

Many people may need to have a crown. Often, they are used to protect weak teeth from breaking or to hold together a tooth that has already cracked but not broken away completely. If a tooth has chipped or become worn down, a crown can restore its functionality.

Sometimes people with severe tooth decay will have large fillings in their mouths. This can severely weaken a tooth. These devices can cover and support a tooth in this condition to keep it from falling out, and allot the individual to regain use of the tooth.

These appliances may also be used to cover misshapen teeth, implants, and dental bridges. Finally, people with severely discolored teeth can use a crown to cover the bad tooth and restore its appearance.


Benefits

Dental crowns can be used to enhance the look of your teeth. Crowns made from porcelain or composite resin, fused with metal, can be used to enhance the appearance of misshapen, cracked, broken, or discolored teeth. Crowns can also be attached to a dental bridge implant to replace missing teeth and restore your beautiful, bright smile.

Dental crowns typically last for 15 - 30 years. The durability is usually dependent on how properly the teeth are taken care of. For your crowns to last several decades, you should practice proper care such as regular brushing and flossing, and coming in for routine cleanings and exams. You should avoid putting excess pressure on the teeth by clenching or grinding them.

Dental crowns improve the appearance of the teeth as they have restorative and cosmetic functions. This is because they fit your teeth and correct any staining, fractures, crookedness, discoloration, or misshapen teeth and can also be used for aesthetic treatment. For more information, and to find out how dental crowns can help you, call Myers Park Dental Partners at (704) 332-2532 today.