Dental Crown

Charlotte, NC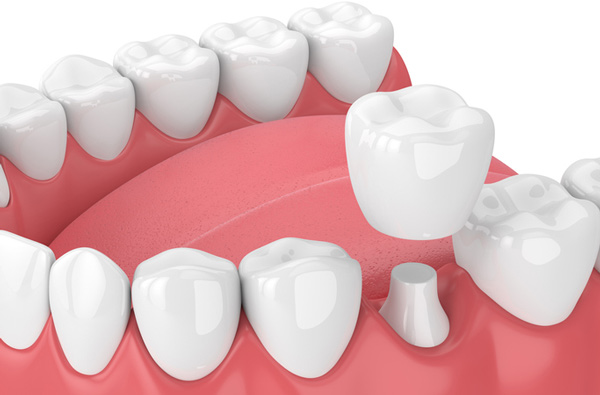 A dental crown is a versatile fitting that comes handy after various dental procedures. It feels like a natural tooth and this enables you to regain full functionality after the implant. In case you want to get a crown fitted or learn more about it and how it can benefit you then you can visit us at Myers Park Dental Partners.

There are many benefits to get dental crowns fitted and while the procedure does seem a little intimidating, our professionals ensure that you are comfortable and the procedure is as seamless as possible. Let's take a look at how crowns can benefit you.


Supports Damaged Tooth

In cases where your tooth is severely damaged, it is important to protect it so that it does not fall prey to infections. A broken or chipped tooth doesn't only look bad; it's a high risk for infections and covering it up with a dental crown is one of the best ways to ensure it does not get infected. This also helps to protect the root of the tooth and it does not cause any problems with the alignment in your mouth.

The damage could be because of a small chip in your tooth or a major accident. Irrespective of the reason, a dental crown can help you protect your tooth.


Protects From Further Damage

One of the major benefits of getting a dental crown fitted is that it prevents further infections from spreading. Whether you have a damaged tooth or you want to cover up a root canal procedure, we ensure that the tooth in question is completely treated and covered up so that no further infections set in. When done correctly, you not only regain complete functionality of the damaged tooth, it also becomes a healthy tooth once again. This lessens the risk of infections spreading and aids in better oral hygiene.


Protects Post Root Canal Procedure

A root canal procedure can help to salvage a damaged tooth, however, there will still be a considerable amount of tooth loss. The best way to fill in the gap post the procedure is to opt in for a dental crown. Not only does a dental crown look aesthetically appealing, it helps to complete your teeth and you can start using the root canal tooth as you did before the infection set in.


Protects Cracked Or Broken Tooth

A broken tooth or a crack in your tooth can cause severe pain and a lot of discomfort. When ignored this will only get worse and the best way to treat this problem is to fit it with a good dental crown. In case you want to learn about the various dental crown options available, you can always contact us.


Covers A Dental Implant

In case you have complete tooth loss, you can replace the missing tooth with a dental implant and a dental crown. Not only does this help you regain full functionality, but it also helps your mouth feel comfortable.

Dental crowns are easy to get used to you and it doesn't feel like an alien object in your mouth. Don't wait for your tooth damage to get too bad. Give us a call (704) 332-2532 and let Myers Park Dental Partners help you with all your dental issues.