Dentures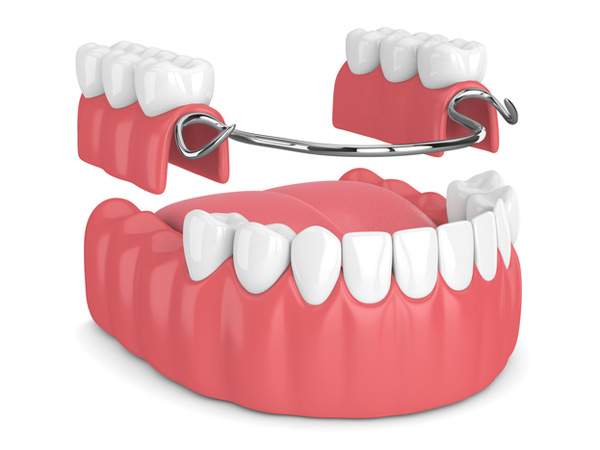 Partial or complete dentures are a solution to restore lost teeth. This can work well for people who are high risk and advised not to go in for invasive dental procedures. If you have been planning on getting dentures, visit our office at Myers Park Dental Partners so our professionals can assist you and help you understand how these dentures can make your life better.


Non-Invasive Procedure

One of the major advantages of partial or complete dentures is that they are non-invasive. A simple mold is taken and the dentures are constructed based on that mold. When the dentures are ready, they simply slip into your mouth. You do not need to go through any invasive procedures, and this works well for people who have high blood pressure or high sugar levels. It is also an excellent solution for elderly people.


Fewer Restrictions On What To Eat

Although dentures do have certain restrictions with what you can eat, there are still a vast number of food items you can consume with partial or complete dentures. Over time, it becomes easier for you to eat your food with these dentures on. Our professionals will give you clear guidelines on what you can and cannot eat with these dentures fitted into your mouth.


Supports Facial Structure

Partial or complete loss of teeth can result in degeneration of the jaw. This ends up affecting your overall facial structure which begins to droop. Even at a young age people start looking a lot older than they actually are when they have missing teeth. One of the best ways to ensure this does not happen is by getting yourself good quality dentures fitted by us on time.


Easier To Clean

Imagine how convenient it would be if you could take all your teeth out and clean them completely and then put them back into your mouth. That's something you can do with dentures. Dentures are very easy to clean and disinfect. This means fewer oral problems and you are able to maintain better hygiene. Since you can take the dentures off while you sleep, you can soak them in a liquid that will disinfect them through the night while you sleep away comfortably. This not only helps your dentures get clean thoroughly, it prevents any bacterial infections in your mouth.


Protects The Remaining Teeth (If Any)

If you have a few teeth missing and you are looking to get partial dentures, then you should know that it's one of the best ways to protect the remaining natural teeth you have. The denture acts as the support structure in your mouth preventing your teeth from gliding away and this helps your facial structure remain intact. It also ensures that none of your teeth get loose in the process.

Missing teeth often make you feel conscious when you are in public. A number of people avoid getting dental procedures done because they consider them to be invasive. Irrespective of why you have been avoiding invasive procedures, you can now replace your missing teeth without fear. Just pick up the phone and give Myers Park Dental Partners a call at (704) 332-2532 so we can talk to you about dentures and how they can benefit you.