Effects Of Tooth Loss

Charlotte, NC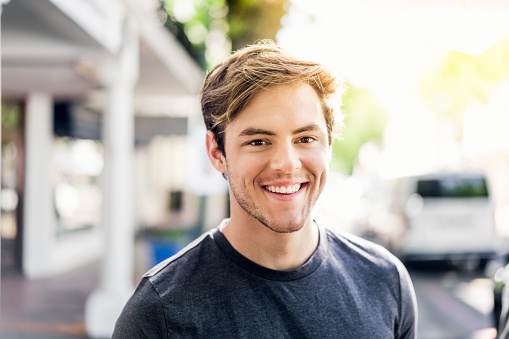 Tooth loss is something that many people have experienced, and those who have suffered the effects understand how bad it can get. Losing one or more teeth can largely impact your oral health, and eventually your general health and life. Therefore, it is always a great choice to treat tooth loss with different options of dental implants such as single tooth implants, or multiple tooth implants. Neglecting missing teeth can have serious consequences on our health. Our professionals at Myers Park Dental Partners can help you overcome the effects of tooth loss.


Jawbone Atrophy

Our jawbones are very much alive and active. They also rely on the activities of other body parts to grow. The movement and actions of our teeth are very vital for the growth of our jawbone. When we chew food or use our teeth for other activities, their movement creates stimulations that travel to the jawbone. These simulations are how our jawbones keep their stamina and density. Once we lose one or more teeth, this stimulation is also lost. Following that loss, the jawbone begins to lose its mass and recede. This also causes the gums and facial muscles in that area to sag and lose their form.


Altered Facial Appearance

Our teeth play a vital role in supporting our facial muscles. Once they are lost, that support is lost, and there is an obvious effect as the facial muscles in that area begin to sag. Moreover, our smiles contribute greatly to our appearance and the teeth are also largely responsible for this. With the loss of teeth, our smiles change, and people normally feel that we look different.


Misaligned Teeth

Our teeth support each other to form our perfect bite. Losing even one tooth can cause a disruption in our bite alignment. Once there is no replacement for a lost tooth, the surrounding teeth have clearly lost the support needed, and they begin to shift into the vacant position. Sadly, this shifting derails our bite and makes it hard for us to carry out regular oral functions. Also, such bite issues will have to be corrected in a separate process before you can get a tooth replacement.


Lowered Confidence and Oral Functions

Losing teeth affects the confidence of most patients especially if the vacant spaces are in obvious places. People become conscious of their smiles and may not even be able to laugh freely. Also, oral functions such as speaking and eating become a problem. Chewing food can be difficult and may even cause some to lose their appetite. Also, speech production sees some serious impediments, and it may even make some people avoid speaking when necessary.


Dealing With Tooth Loss

While you may be tempted to overlook a single tooth loss, some of these consequences are inevitable. So, you may want to consider getting dental implants, as they can last a lifetime. With single tooth implants, you can replace an entire tooth from root to crown, while multiple tooth implants are perfect solutions for patients with large numbers of missing teeth. Whichever you may need, our experts at Myers Park Dental Partners will ensure that you get the best possible solution for your dental issues. Read more about the benefits of dental implants then speak to us today at (704) 332-2532 to get more details or schedule your personal appointment.