How Implants Prevent Bone Loss

Charlotte, NC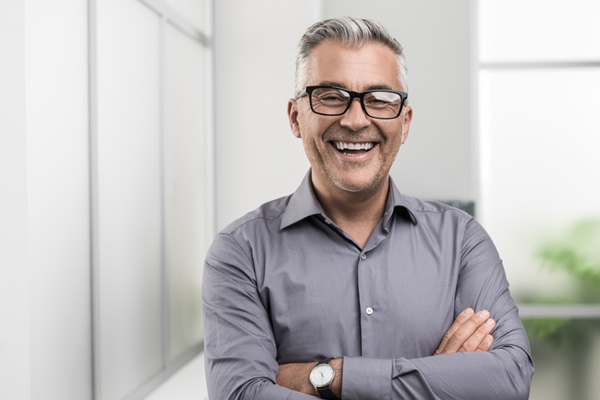 Dental implants are artificial tooth roots that an oral surgeon inserts into the jawbone to replace missing teeth and treat tooth loss. They function in the same way as your natural teeth and help preserve the structure of your jawbone by preventing bone loss.


How Does Tooth Loss Cause Bone Loss?

To learn how implants prevent bone loss, you first need to know how tooth loss can cause bone loss.

Our jawbone needs stimulation to preserve its strength, density, and shape. Our teeth provide natural stimulation when we bite and chew. The frequent movements of the teeth encourage the jawbone to grow and support the teeth. When you lose a tooth, your jawbone stops receiving stimulation. This causes it to lose its volume, height, and width. As your jawbone weakens, the structure of your face can change, leading to a plethora of inconveniences.


How Dental Implants Prevent Bone Loss

Dental implants are an effective treatment to replace missing teeth and prevent the loss of jawbone. They are different from other tooth loss replacement options such as dentures and bridges because they imitate the natural tooth root. Made from titanium, they are small posts surgically placed within the jawbone. They can easily attach to restorations like dental crowns, bridges, and dentures.

For the treatment to be successful, your jawbone must grow around your implant. This process is known as osseointegration. When the implant begins acting like the natural root, the jawbone receives stimulation and responds by restoring itself.


Benefits of Dental Implants

Dental implants look and feel like your natural teeth. Since they are designed to fuse with your jawbone, they are the most permanent replacement option for tooth loss. This is one of the many benefits of dental implants.

With poor-fitting dentures, your teeth can slip within the mouth, causing you to slur or mumble while speaking. Dental implants prevent this problem and allow you to speak without worry.

Dental implants eradicate the discomfort caused by removable dentures. Dentures can also make chewing and biting difficult, but implants function like your own teeth and allow you to eat your favorite foods without experiencing pain.

Dental implants are also very durable and will last for a lifetime with proper implant care. In addition, they eliminate the inconvenience of removing dentures or the use of messy adhesives needed to keep them in place.


Who Is a Candidate for Dental Implants?

Candidates for dental implants must be in good oral and general health. They should have relatively strong gums and teeth and must not smoke. Those who smoke must quit before surgery and during the recovery period to reduce the risk of complications.

Replacing missing teeth can help you regain your confident smile and stay fit and healthy by maintaining good nutritional habits and eating foods you were previously unable to chew. Call Myers Park Dental Partners today at (704) 332-2532 to book an appointment for implant evaluation. Our team of experts will carry out a detailed examination to see if you qualify for dental implants.