Oral Cancer Screening

Charlotte, NC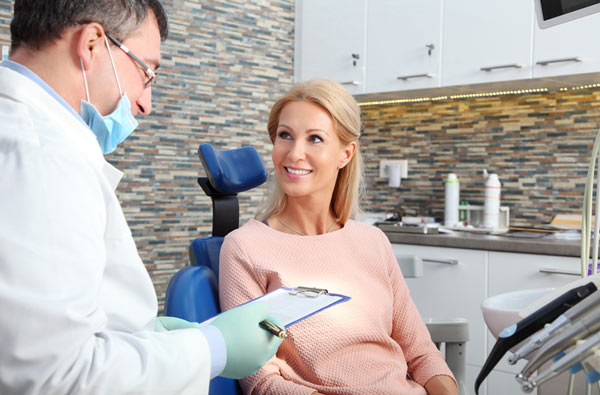 The number of patients suffering from oral cancer keeps on increasing each year. While this is alarming, patients that have this detected at an early stage can get it treated completely. An oral cancer screening is part of a dental exam that we conduct, so don't miss your dental appointments. If your dental appointment is coming up, visit us at Myers Park Dental Partners so we can get your teeth examined and rule out oral cancer in one sitting.


It's Simple

Prevention is always better than cure. Similarly, early treatment is way better than late treatment, especially with cancer. The signs of oral cancer are mild in the beginning and it's common for people to think of it as a slight infection or an aberration in the mouth. What may seem harmless may turn out to be life-threatening when ignored.

Our dental screening is a simple and uncomplicated procedure where our professionals thoroughly examine the mouth, neck, and jaw. They watch out for any trigger signs, even if it's really minor, to completely rule out the possibility of oral cancer. This is a non-invasive procedure and can be conducted along with your regular dental cleaning appointment. Even if you have no history of cancer in your family or you are not a smoker, it doesn't rule out the possibility of you getting oral cancer. So do not miss this screening as it is vital for your overall health.


It Can Save Your Life

In case there are signs of oral cancer during your dental appointment, our professionals will explain to you the next steps needed in order for you to move towards treatment of cancer. Most patients who have this detected in the first stage can have it completely treated and can be cancer-free without any tongue or tissue loss. The later the cancer is detected, the more complicated things get. A simple oral cancer screening can prevent delays.

Our professionals are trained to look out for the tiniest of oral cancer signs so that you can get it treated as soon as possible, sometimes even during the pre-cancer stage.


It's Inexpensive

A traditional cancer screening is invasive and will cost you a lot more than oral cancer screening. Going in for a traditional cancer screening is not necessary unless you think there is a legitimate chance that you have cancer. This screening is something that can be avoided if you come to us for your regular dental checkups.

Oral cancer can spread really fast which is why we always stress the importance of regular dental checks and visits. An oral cancer screening involves a complete examination of your gums, your mouth, your tongue, and your neck. Our professionals look for any signs of cancer cells or pre-cancer cells that could raise concern. This not only helps us keep the disease from spreading, it saves you a lot of hours of painful procedures that you would have to go through if you miss your regular dental screening with us.

If you have concerns about oral cancer, you can give us a call on (704) 332-2532 or visit our office here at Myers Park Dental Partners so we can conduct your oral cancer screening.