Periodontal Maintenance

Charlotte, NC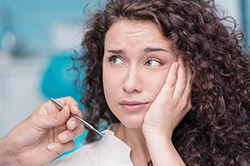 Maintaining gum health is vital to keep your teeth strong. Gum diseases take a long time to get cured completely and this is why it is necessary for you to opt in for periodontal maintenance on a regular basis. In case you have suffered from gum disease or you are looking to get it treated, visit our office at Myers Park Dental Partners to learn why periodontal maintenance is so important.


What Is Periodontal Maintenance?

Periodontal maintenance is a procedure that helps to maintain the health of the gums after an infection has set in or to prevent infection from setting in. This includes cleaning and maintenance of your teeth and gums on a regular basis by our professionals.


Why Is It Important?

Gum diseases are caused by bacterial infections that occur due to plaque buildup. Once this infection gets into your gums, it takes a while to get treated and even the slightest infection can cause a relapse. Periodontal maintenance ensures that your teeth are cleaned thoroughly and all the bacteria from your mouth is removed. This reduces the risk of a recurrence or gum disease setting in, which is why it's so important.

Even if you have never suffered from gum disease in the past and practice proper periodontal care, periodontal maintenance is a good procedure that you should opt in for. After all, prevention is always better than cure. If you have never suffered from gum disease, periodontal maintenance can help keep your teeth and gums strong and rule out the possibility of an infection.


Who Is It For?

Periodontal maintenance is for anyone and everyone who wants to maintain good oral health. Not only does it help to clean your gums and remove the bacteria, it prevents the spread of these bacteria to other areas in your mouth. This cleaning is a thorough cleaning that removes every particle stuck in your mouth and disinfects your mouth as well. Periodontal maintenance is non-invasive as long as you don't have serious gum infections. If you are undergoing treatment for a gum infection, you may have to go through minimal invasion to ensure that every part of your mouth is cleaned and the spread of the infection is curbed. The last thing you want is for your infection to go as deep as your jaw because the further it spreads the more difficult it becomes to control. Our professionals are trained to perform this procedure by keeping your comfort in mind and ensuring that you do not have to go through any pain in the process.


How Often Should I Have It Done?

If you do not have gum disease or you have recovered from an infection, periodontal maintenance is recommended at least twice a year. However, if you have an active infection in your mouth, then the most important thing for you to do is ask our professionals how often you should come in for maintenance in order to curb and treat the infection effectively. The procedure for gums that have not been affected versus gums that have already been affected is slightly different, so you need to discuss with our professionals which procedure would work better for you.

In case you are worried about how this procedure is carried out give us a call at (704) 332-2532 or visit us in person here at Myers Park Dental Partners so we can see what we can do to help.