Tooth Extraction for Pain Management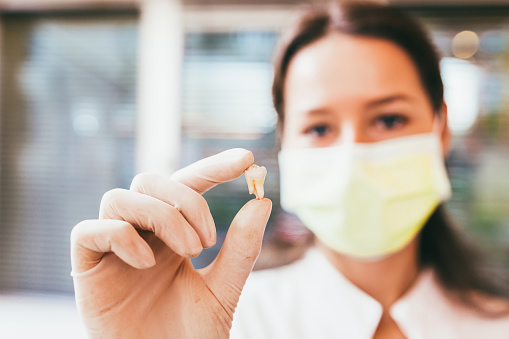 Tooth removal, also known as tooth extraction, is a procedure involving the removal of teeth from its socket. It may often be accompanied by procedures like ridge augmentation or a tooth socket graft. Tooth extraction to this day remains top on the list of oral surgical procedures performed on children aged five to nine years old.

Tooth extraction is performed for various reasons, such as removing decaying teeth or extracting wisdom teeth, both of which can cause a lot of pain before they are removed. In other cases, extracting teeth is necessary in order to make space for dental implants or braces. Myers Park Dental Partners has satisfied many patients by extracting teeth that were a source of pain and discomfort or were required to be removed to enhance the aesthetics of their smile further.


What to Expect Before Tooth Removal Procedure

Prior to the tooth extraction, during your initial consultation, our dentists will take a complete medical history and will also take note of any medication you may be taking. Following the history taking, x-ray and other digital imaging will take place, giving information regarding the shape, size, and region where the extraction will occur. This will provide insight into the type of extraction that will be performed.

The dentist will also recommend the different types of anesthesia that you can avail according to the type of procedure that will take place. If you are going to be using general anesthesia, you will be asked to have a friend or relative drive you home after your extraction.


How is Tooth Removal Procedure Performed?

Tooth extraction is a relatively fast and easy procedure. The process takes place by numbing the extraction site with a local anesthetic. There are two types of tooth extraction; the first type, which is known as a simple extraction, involves removing teeth that are visible.

The other type is known as a surgical extraction. This process involves the removal of teeth that cannot be extracted from the gum without being invasive, as it is not visible. There will be incisions made on your gums to make the site of extraction more accessible and the extraction process more manageable. The extraction of your teeth may take place in fragments.


What you Need to Know About Post-Tooth Removal Procedure

Following the extraction, your socket, which once anchored the teeth into your jawbone, will be left empty. Hollow sockets can lead to complications as bone begins to reabsorb itself once the teeth are lost. You may also experience bone vertical as well as horizontal degradation of your bone and alveolar ridge deformation. This damage and degradation of the bone can make getting future implants a complicated procedure.

Moreover, there is a risk of developing a dry socket. This is the condition in which either the clot fails to develop or gets dislodged, leaving the socket open and prone to bacterial infection. You are advised to stop taking anticoagulants following tooth removal. For the above reason, we recommend and perform tooth socket grafts almost immediately following an extraction.

To learn more about tooth extraction and why you might need it, especially if you are suffering from a painful tooth, visit Myers Park Dental Partners or call us at(704) 332-2532; we can help through every step of the procedure from the initial consultation to the end of recovery.