Veneers vs Dental Crowns

Charlotte, NC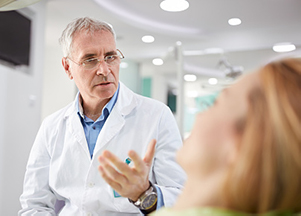 Since both crowns and veneers are restorative methods designed to treat dental issues, they are sometimes confused with one another. Crowns protect the entire tooth, while veneers only cover the visible portion of the tooth. The main distinction is in the problems they resolve. Both of them can restore the appearance and health of your teeth. The key to making the best choice is understanding how each option works.


What Are Veneers?

Dental veneers are custom-made, ultra-thin shells crafted from porcelain or resin materials and cover the front of a tooth. Patients can get their smiles fixed if they have discoloration, gaps, or slight misalignments. Veneers are bonded to the front of teeth to improve their aesthetics. Veneers are not used to treat serious dental problems like chipped teeth or decay.


What Are Dental Crowns?

A dental crown covers the entire visible portion of a tooth and protects it from further damage. It is used to restore a tooth that has suffered structural damage. Crowns are dental restorations that cover the whole visible portion of a tooth. Crowns are used to restore teeth with significant decay, damage, or developmental problems resulting in tooth structure loss. Crowns can also restore a collapsed bite.


The first step in getting a tooth fixed is getting a filling or having a root canal performed, if necessary. At Myers Park Dental Partners, Dr. Allen will shape your tooth to accommodate the crown. To get a good fit for a crown, it is common practice to file down the tooth's surface and, in some cases, its sides.

Once this is done, Dr. Allen will take a tooth impression to create the final crown. Then, they will put a temporary crown on your tooth.
You will need to come back to our office once your permanent crown is ready. After ensuring a snug fit, your new crown will be cemented. You will have to avoid hard and sticky foods during the first one to two days of getting a dental crown. After that, you can take care of the crown like a regular tooth.


If you have a tooth with a deep cavity or if you need a root canal, a ceramic crown could be your best option. If a crown is placed on an otherwise healthy tooth and you take good care of the crown, it can survive for decades with no problems.


What Are Same-day Crowns?

Simply put, same-day crowns are a special kind of dental crown that may be fabricated and placed in a single visit to the dentist. Your same-day crown can be sized, manufactured, and placed in around two hours, whereas typical porcelain crowns require two or three visits spread out over several weeks. That's all; by the time your scheduled visit is over, you'll have a fully restored smile!


Schedule Your Appointment by Calling Our Office Today!

Consult Dr. Allen and Dr. Crystal about the advantages and disadvantages of veneers over crowns. Consider the big picture, including long-term goals, upkeep, and budget. If you need guidance deciding between veneers and dental crowns, please contact Myers Park Dental Partners by calling us at (704) 332-2532.