Wisdom Tooth Extraction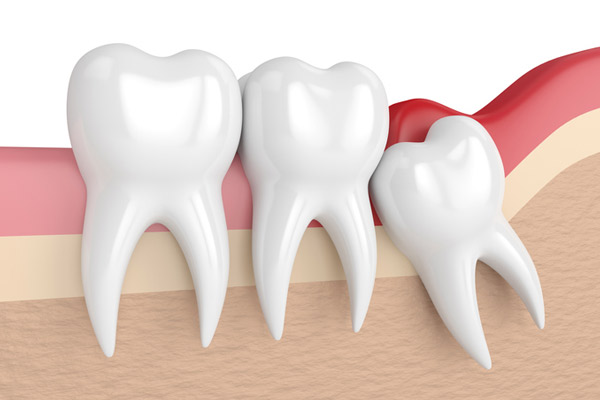 Is the extraction of my wisdom teeth necessary? This is a common question from patients. We agree that the extraction of any teeth is something that should never be taken lightly, including your wisdom teeth. The best way to determine the answer is following an examination, but for a majority of patients, we will recommend extraction. Your third row of molars, or wisdom teeth, can bring a lot of frustrations that can hinder your oral health and there is a time frame for removal that is best for your wellbeing. Our team at Myers Park Dental Partners can review the growth and progress of your wisdom teeth and make recommendations specific to you.

In general, we promote caring for and restoring natural teeth. If a tooth is lost, we will advise you to rebuild and replace. We only advise the removal of teeth when it will benefit your oral health. This can include improving your bite, if a tooth is impacted, or a tooth is past the point of restoration. Your third row of molars start with some large disadvantages making their presence problematic. We often recommend the removal of wisdom teeth for the following reasons:

| | |
| --- | --- |
| • | Their Late Arrival: Wisdom teeth are the last set of teeth to come into place. Unfortunately, their late arrival means they can alter the positioning of your other teeth causing problems. This can include insufficient room and altering the alignment of your bite. |
| • | Insufficient Room: Our jawbone is often too small to accommodate our wisdom teeth. This lack of space means the teeth will push against neighboring teeth to make room pushing them out of alignment. This can affect our bite and our jaw hinge joint. In many cases, the teeth become impacted, meaning they are unable to fully erupt from the gumline. |
| • | Impacted: An impacted tooth is a tooth that cannot correctly move into position. It may twist, it may only partially break through the gums, it may even mostly break through, but can not fully come up. An impacted tooth is highly susceptible to disease, hiding bacteria, and being difficult if not impossible to clean properly. |
| • | Disease: Even if your wisdom tooth was able to come in properly, with sufficient room, studies have shown the wisdom tooth to have much greater odds of disease and infection than other teeth. This is due to its distant positioning making it more difficult to brush and floss appropriately. |
Is There a Right Time to Have Wisdom Teeth Removed?

We are happy to evaluate your wisdom teeth, and their progress, including when it is best to have them removed. In general, we recommend their removal in young adulthood. We are looking for enough tooth structure to be able to grab a hold of, but before the root length has grown long and formed a hook around the bone. Patients who wait longer to have their wisdom teeth removed can experience more complications with painful removal and more difficult healing due to the length of the root.


Schedule a Consultation Appointment

If you have impacted wisdom teeth, you may need multiple tooth extractions. Call (704) 332-2532 to schedule your consultation appointment today!