Broken Tooth

Charlotte, NC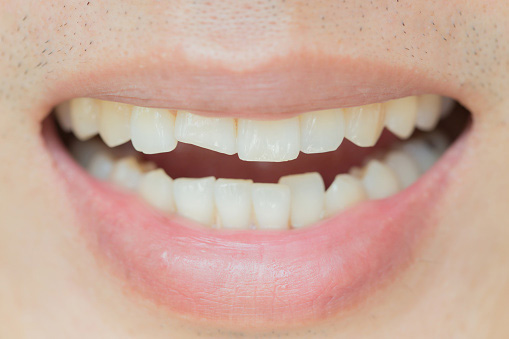 Incorporating several surgical procedures to achieve the end result, this cosmetic treatment is used when patients require a restored smile due to decay or disease. While this is a long and sometimes quite involved procedure the results are undeniable. There is a substantial cost associated with this process too, sometimes taking over a year to finish. It is important for both the teeth and gums to be in good health before the treatment begins. Some of the procedures which can be utilized to achieve the smile makeover for missing, broken, damaged, or decaying teeth include whitening, fillings, porcelain veneers, bonding, dental implants, and crowns.

If you have been considering a smile makeover for some time, why not give us a call at Myers Park Dental Partners to get started. We can answer all of your questions and schedule your first appointment.


Before Your Smile Makeover

During the evaluation, we may find issues that need to be addressed before the smile makeover treatment can begin. If there are cavities, they will need to be filled and if there is gum disease it will need to be addressed as well before we can begin. When overbites or underbites are present, these will also need to be corrected.


How to Maintain Your Smile Makeover

It is important to remember that while the smile makeover is permanent, the patient will have to have some maintenance done in order to preserve it. If whitening is part of the smile makeover this will have to be done periodically because the solution used is not permanent. If veneers are used to treat broken or damaged teeth, they too can break or wear and need to be replaced too. Also, the resin used for fillings or to bond teeth by closing gaps can become stained and will have to be redone in order to keep the appropriate appearance. Crowns older than a year will also likely have to be replaced.


What Affects a Smile Makeover?

While coming up with the treatment plan, our staff will take into consideration your facial shape and what your smile makeover goal is. We will evaluate your complexion and hair color in order to determine the level of whitening solution to use so your teeth do not appear out of place within your facial shape and color. Also, the size of your teeth can make a difference in the amount of whitening to use. As well as, the existing gum tissue and the shape of your lips will also be part of the consideration.

Patients should keep in mind the smile makeover will take multiple office visits over a large span of time. Patients have to be committed to the entire procedure for it to be a success. Patients need to consider all of these factors before agreeing to have a complete smile makeover.

While this may be a big commitment, we will be there with you every step of the way. Call with your concerns so we can go over all the aspects of the smile makeover with you. We want to help you treat your broken, damaged, or missing teeth and assist you in having the smile you've always wanted. Here at Myers Park Dental Partners we are here for you. Give us a call at (704) 332-2532 with your concerns.